Merchant Payment Gateway for Cross-Border Commerce
Accept payments worldwide, gain actionable insights, route transactions via multiple acquirers to reduce cost and increase acceptance rates. One integration to handle multiple payment methods and offer you a spectrum of choices. We handle the complexity in payments to make your business and payment acceptance simple. Link4Pay is enrolled in and maintains compliance with the Payment Card Industry Data Security Standard (PCI DSS Level 1) mandated by all the major credit card brands and also PCI PIN Compliant.
Accept payments and prevent fraud: two imperatives that go hand-in-hand with a fast, flexible payments gateway that delivers on both
Multilayered fraud management
Maximize conversion, control fraud rates and manage chargebacks
Maintain Compliance
Maximize conversion, control fraud rates and manage chargebacks
Drive Profitability
Available to PSPs and acquirers as a white-label payments platform or as an extension to your existing gateway
Benefits
Real-Time Transaction Monitoring and 99.99% Uptime
High-speed processing to handle large transaction volumes and maximum uptime. Together with 24/7/365 transaction monitoring and support via global teams Our system is scalable for peak periods and running on multiple data centers to ensure redundancy
Smart Transaction Routing
Control your transaction flow to increase your conversion rates. You'll have everything you need to make all the right decisions to reach your full business potential.
Routing schemes based on different card types, bins, etc

Follows the conversion optimisation strategy based on dynamically calculated

Dynamic routing rules to route each transaction based on a variety of selected parameters

Automated distribution of volume across providers based on their geographical location, success rates, fees, etc.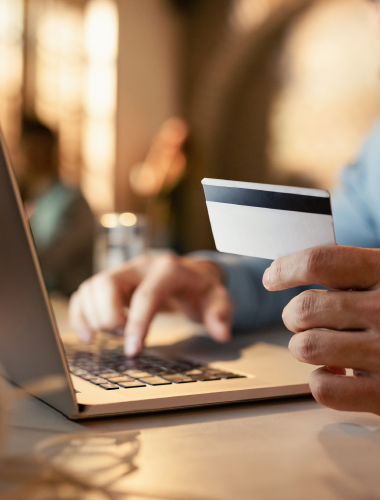 Customised Hosted Payment Page
Our hosted payment page has built-in features designed to boost conversion and dynamically display local checkout experiences customized to each customer's location, language and local currency.The checkout page design can be customized to match your website's look and feel, and the integration requires no coding at all.
3DS management
Our system can route transaction based on 3DS results through no 3DS or 3DS frictionlesss and challenge in order to increase approval ratio
Fraud and Risk Management
Reduce fraud and chargebacks while increasing conversion through global, real-time fraud management of your online and mobile channels
Global Payouts
We offer solutions for all your needs. Pay customer, partners or suppliers anywhere in the world through instant payments through our REST API or our virtual terminal
Compliant and Secure
We help you meet the regulatory requirements and run payment processing on industry security standard
Virtual Terminal
Charge a payment directly by accessing our system in any browser and key in card details or through our secure payment link via text or email.
Subscription Module
Through our API and smart portal you can now setup payment plans including installments and assign to your customers through a subscription service though text or email.
Reconciliation
Through our portal you can access all settlement information from all our acquiring parnters making reconciliation easier and simple.
Reporting Module
Through our reporting module create custom reports and export them in a CSV format to be processed within your business or access your transaction information through our REST API for full integration with your backoffice processes.
Increase Conversion. Sell More.
Reduce cart abandonment by accelerating and simplifying payment processing with Link4Pay
Create, test, and deploy payment enhancements in real-time via a user-friendly, self-service developer portal
Deploy tailored payment pages, online payments to keep customers on your site, one-click checkout, in-app payments, in-store digital wallets, smart transaction routing options and more
Analyse and optimize your payments setup with a unified view of all your transactions, including fraud